April 29, 2015
Tripawds is a user-supported community. Thank you for your support!
I have the most exciting news! I have a tripawd cousin. He started out as a foster but my aunt and nephew fell in love. I get to show him how to be a tripawd while he stays with us, he still has to be medically cleared before going home. We don't know what happened to him but he was found with an exposed bone on his back leg and The Arrow Fund stepped in to help him. He is fiesty just like any other puppy! His name is Tuck!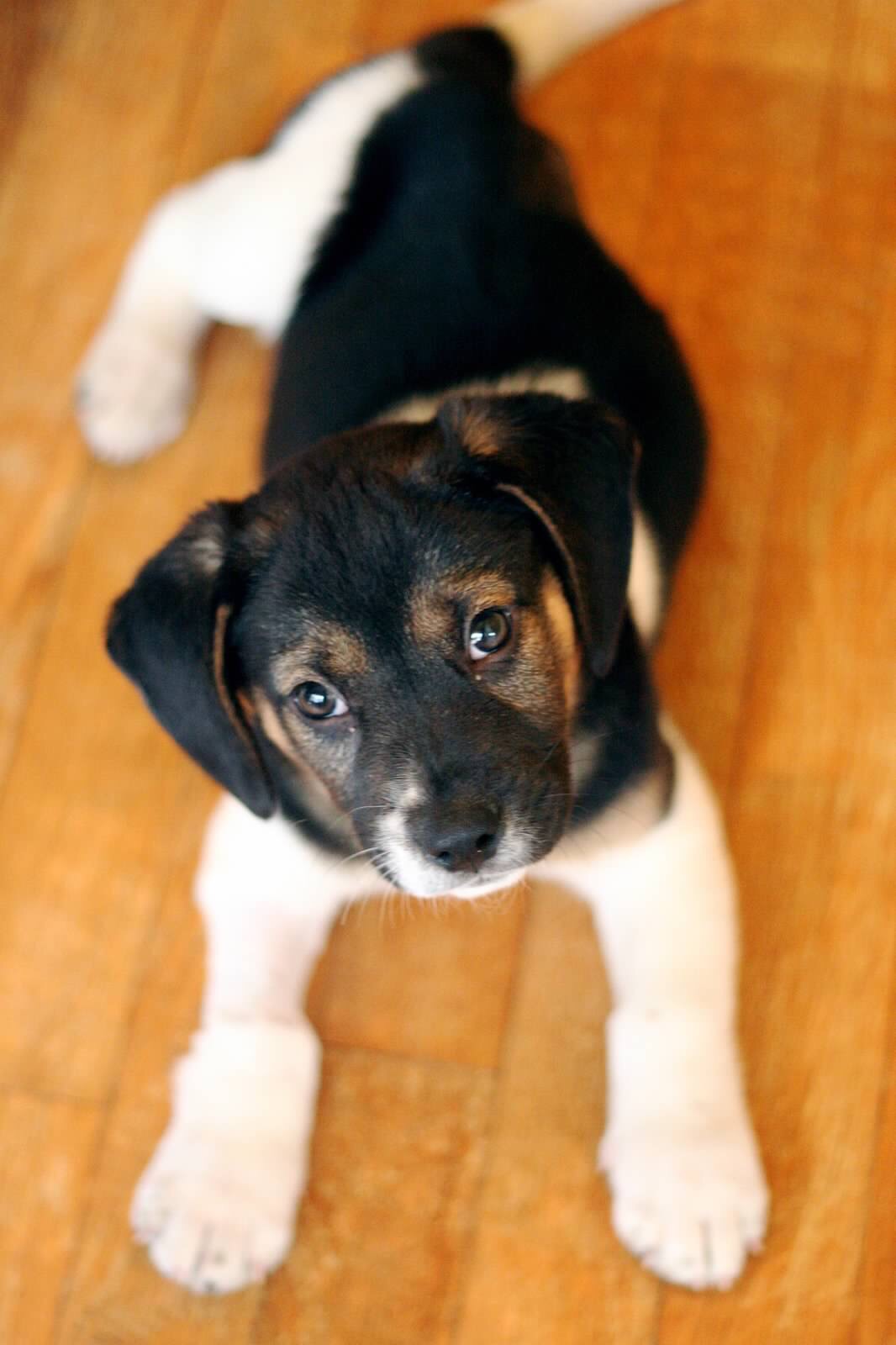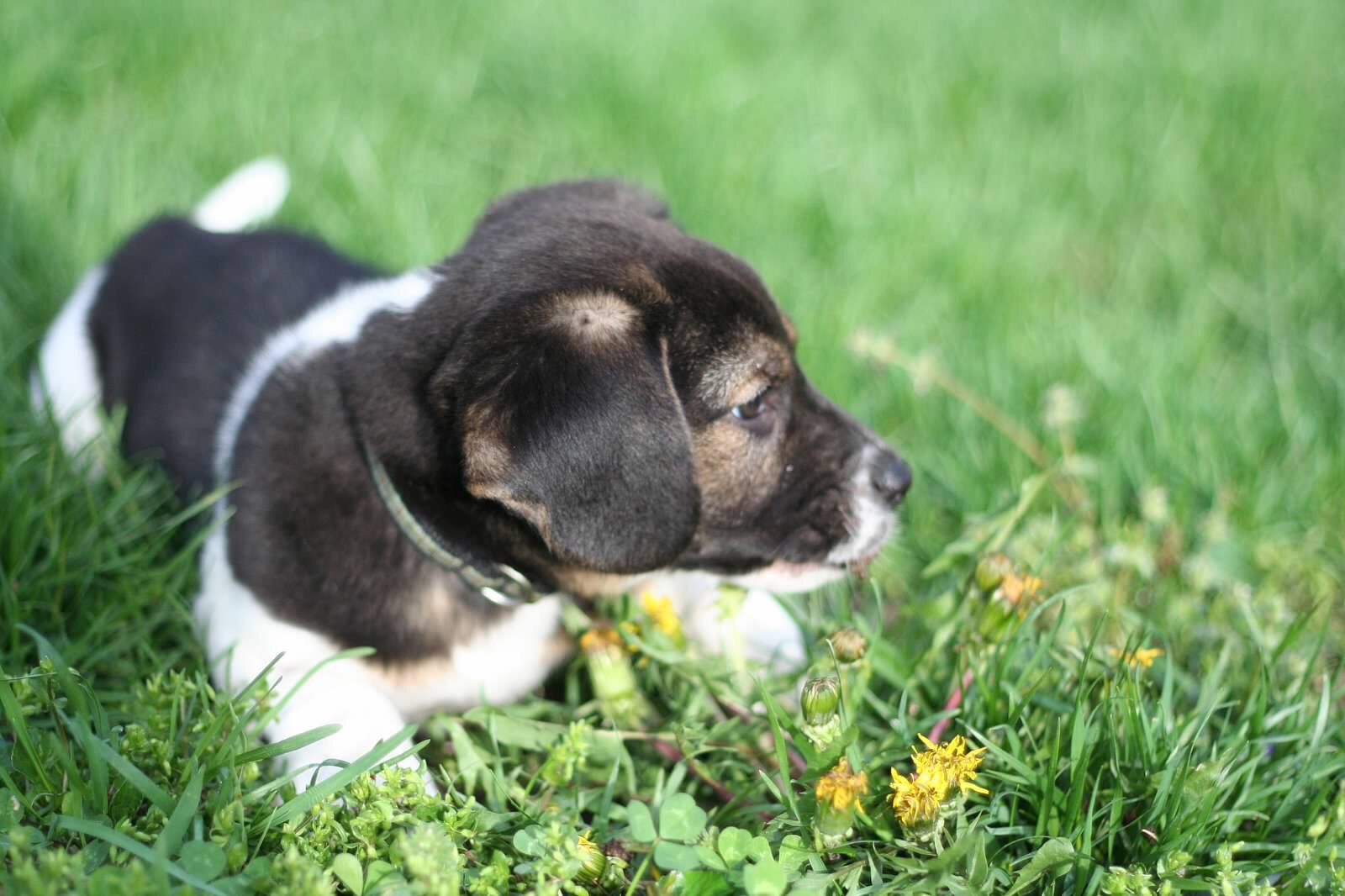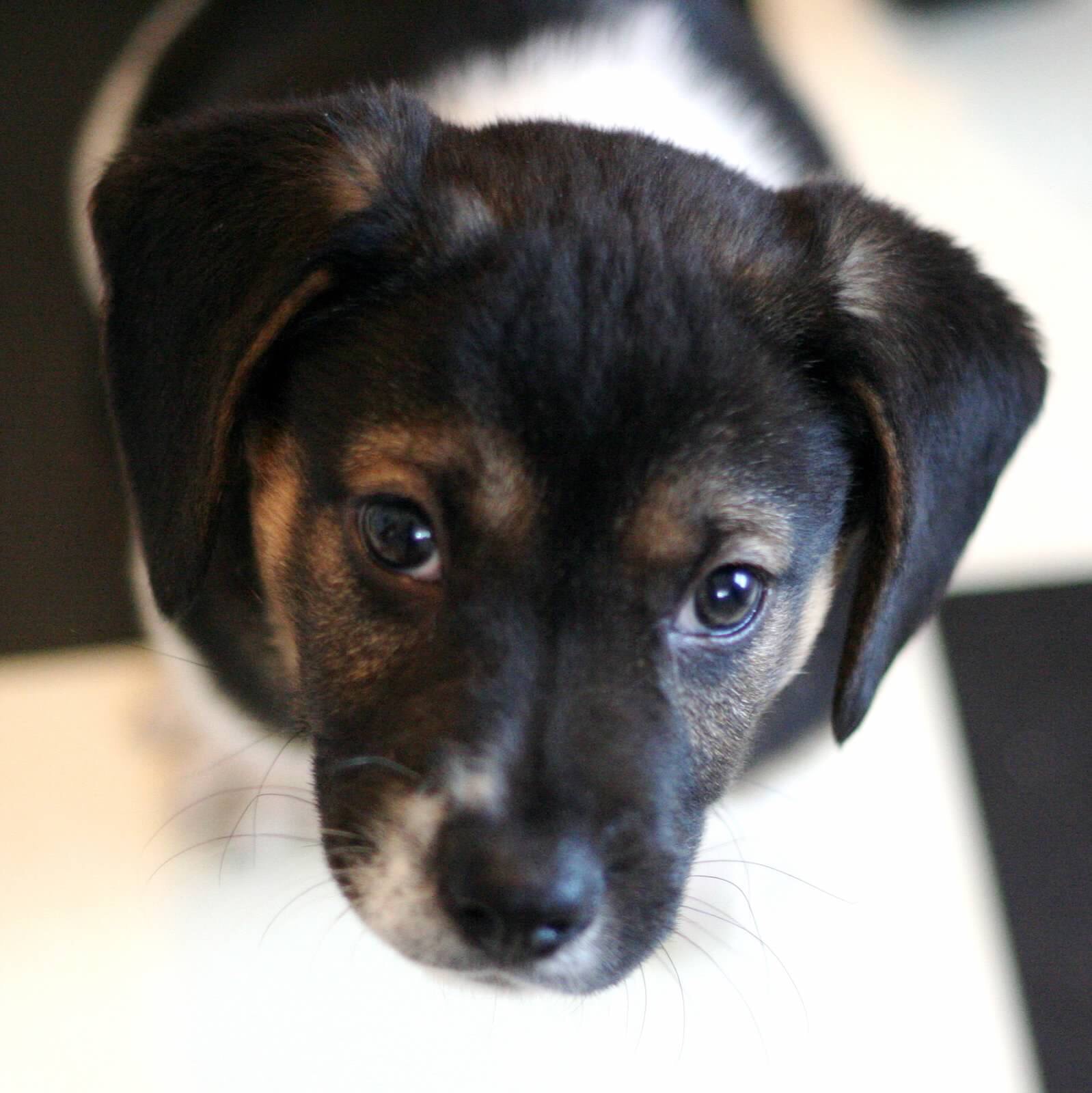 This is tuck meeting my nephew Devon for the first time! He is so excited.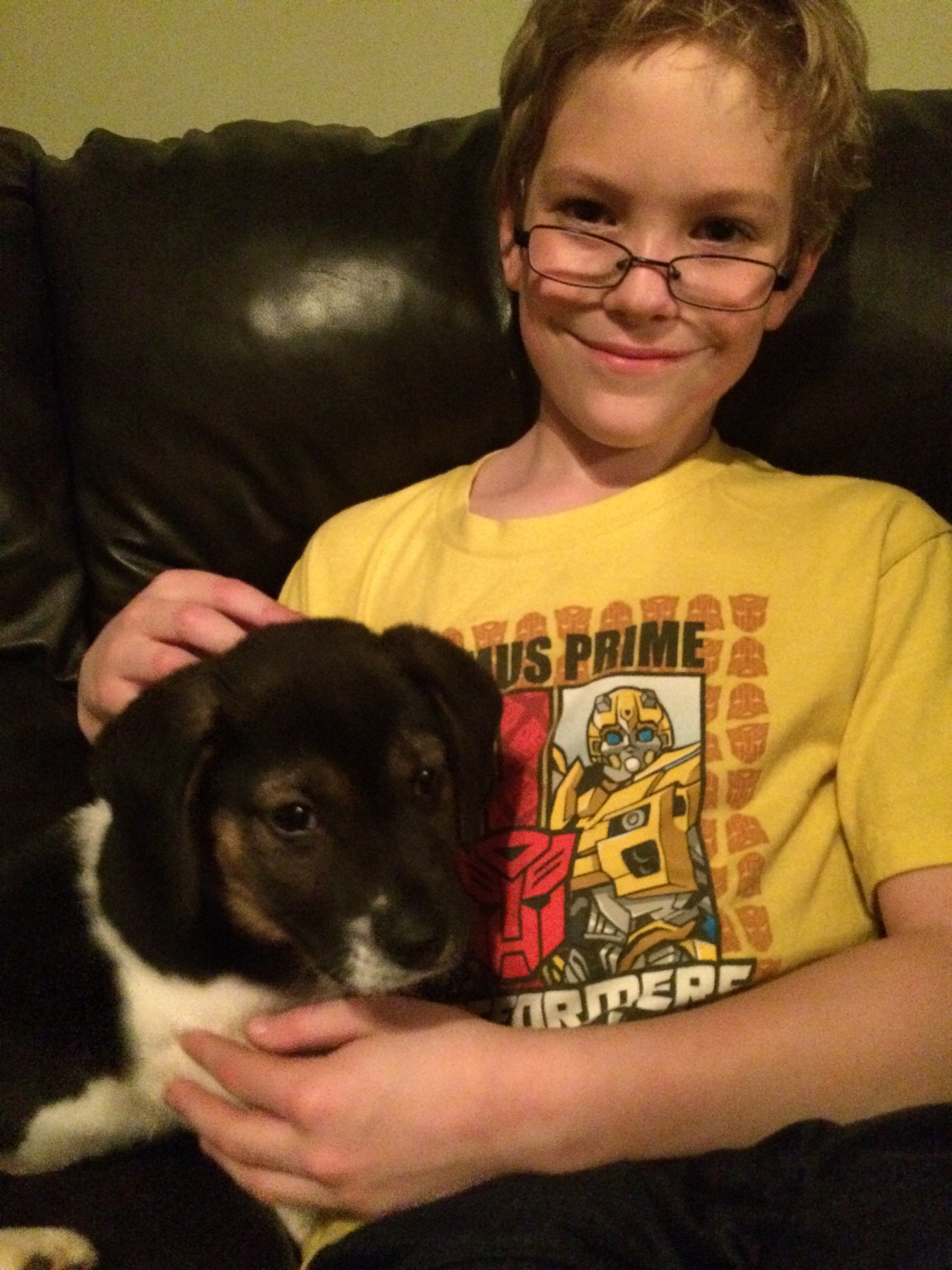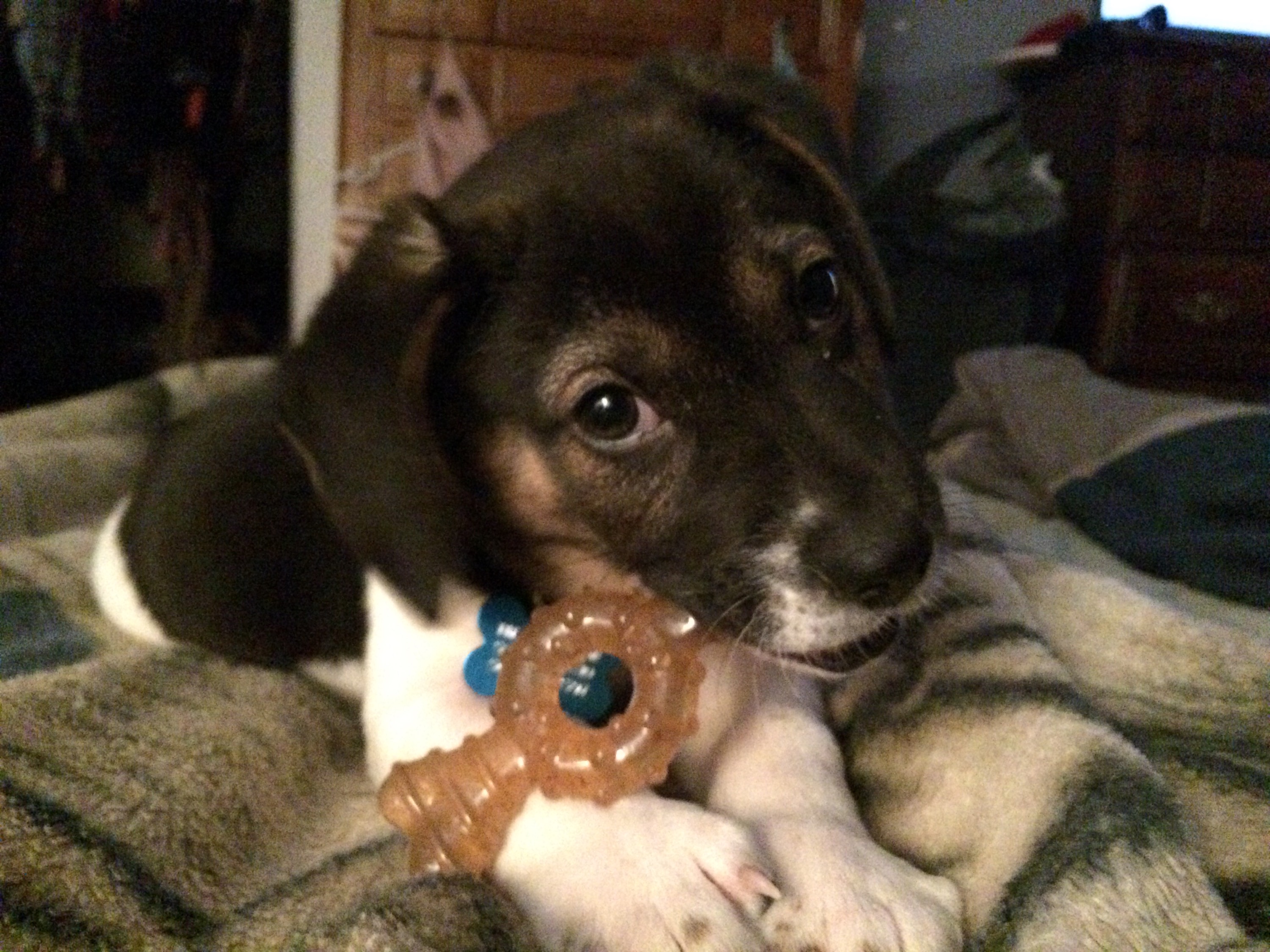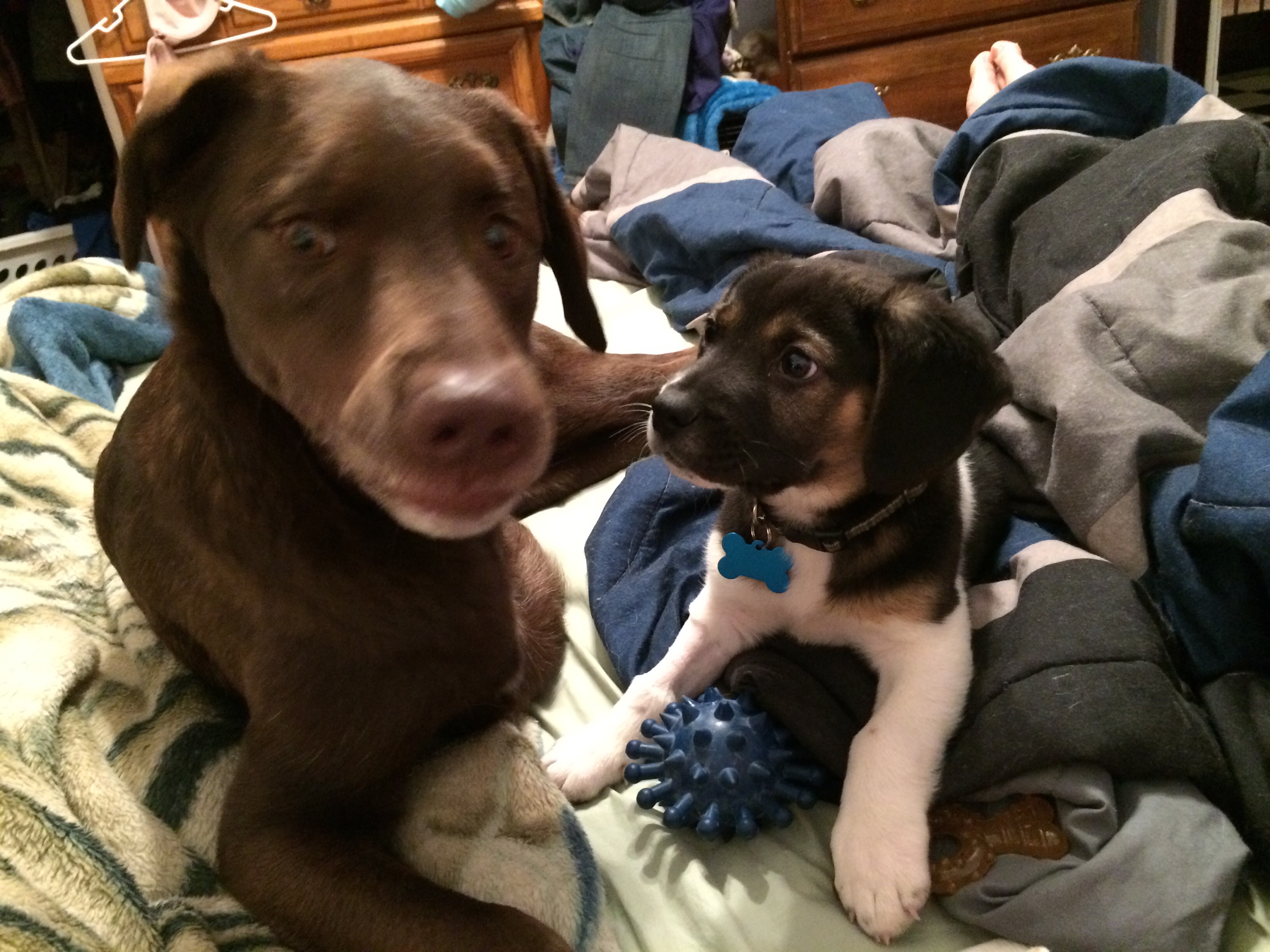 Hard to be any cuter than puppies and babies!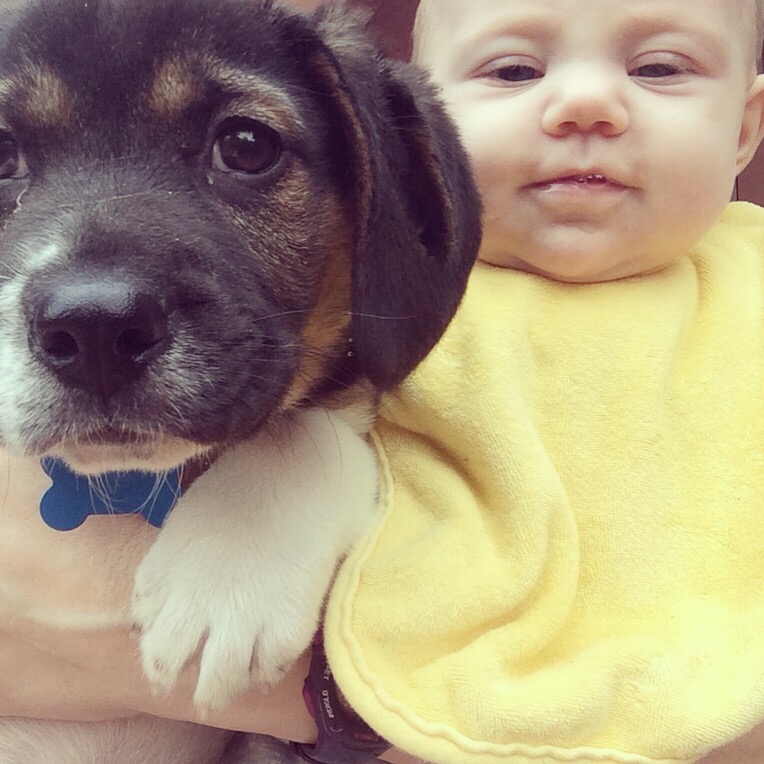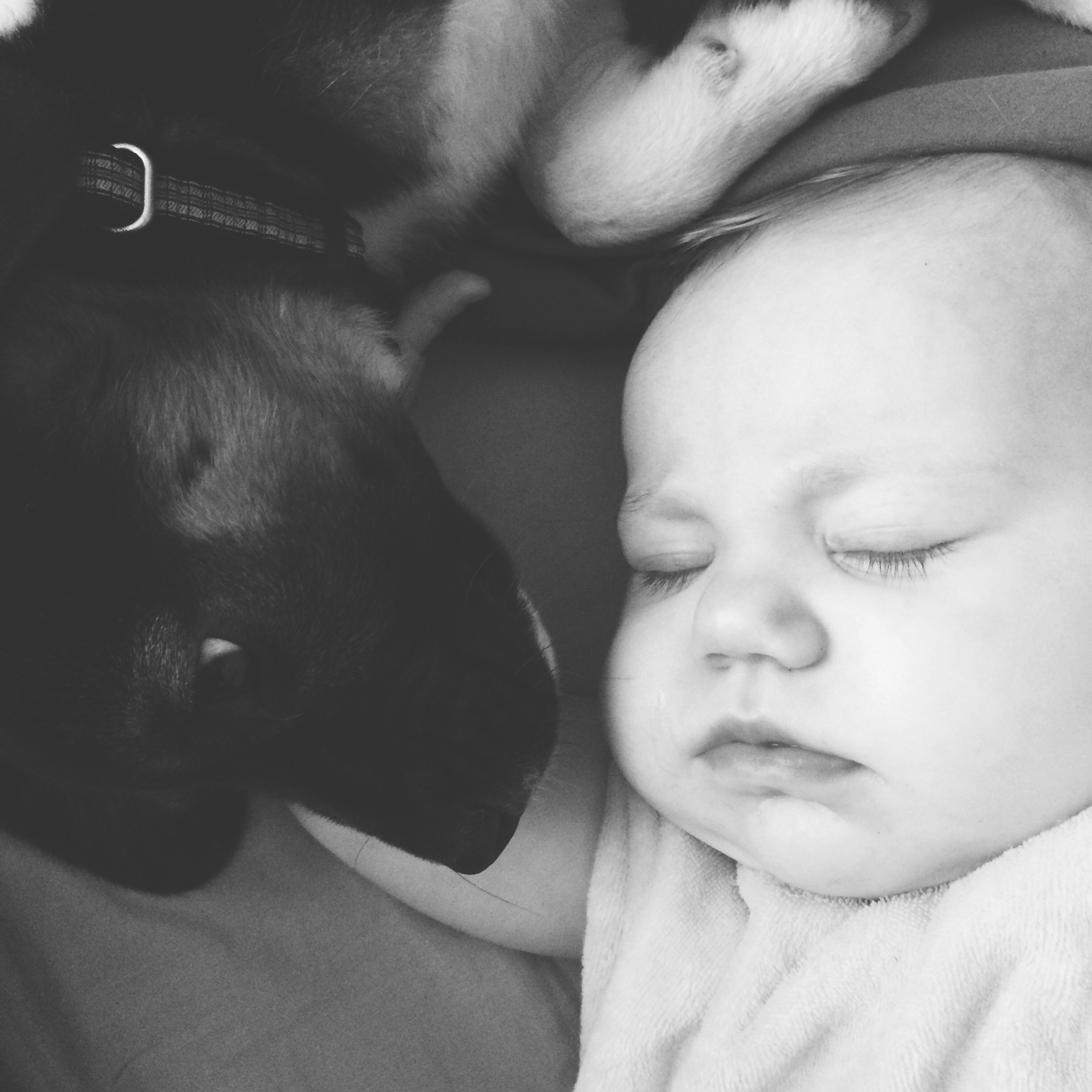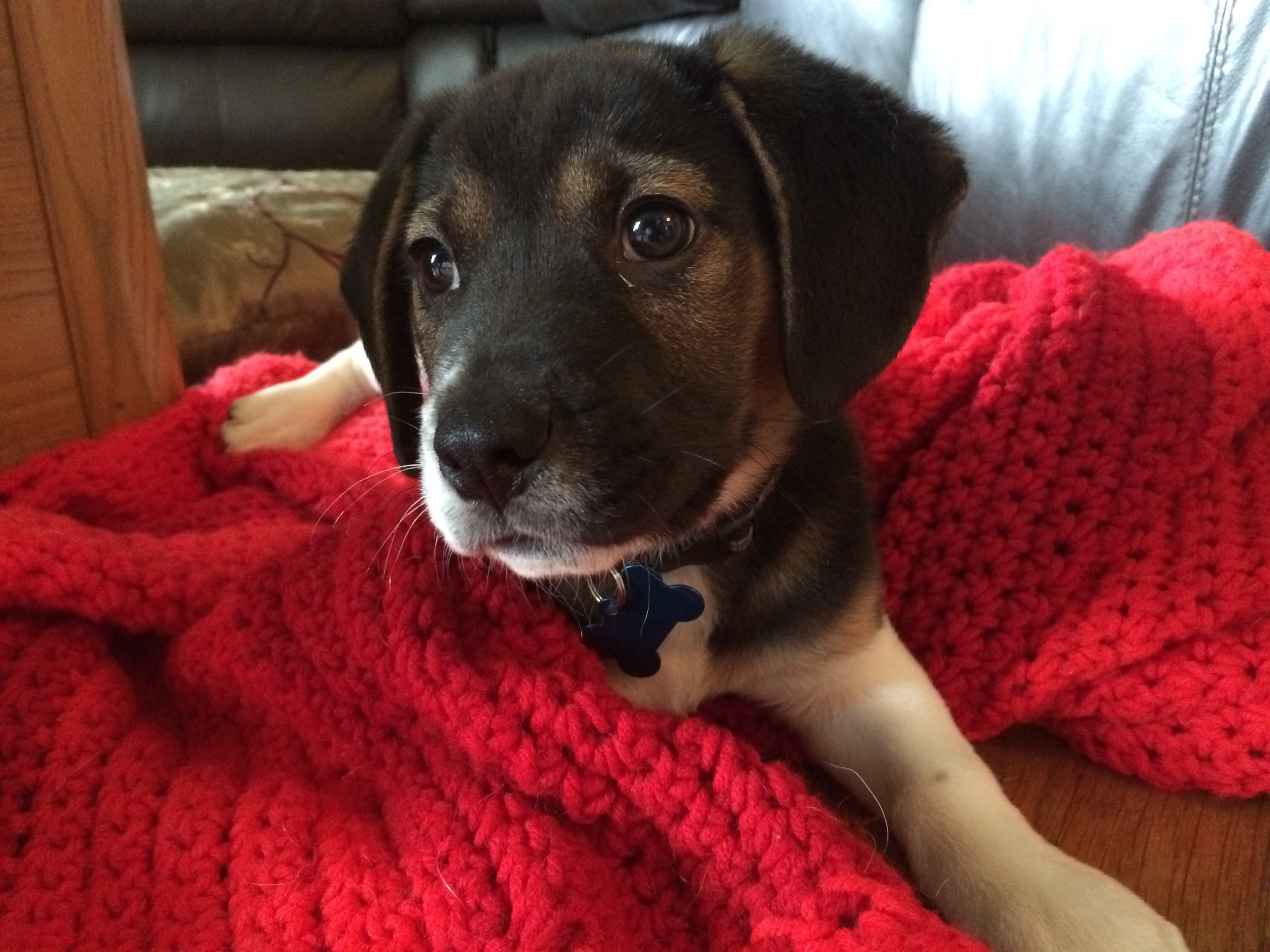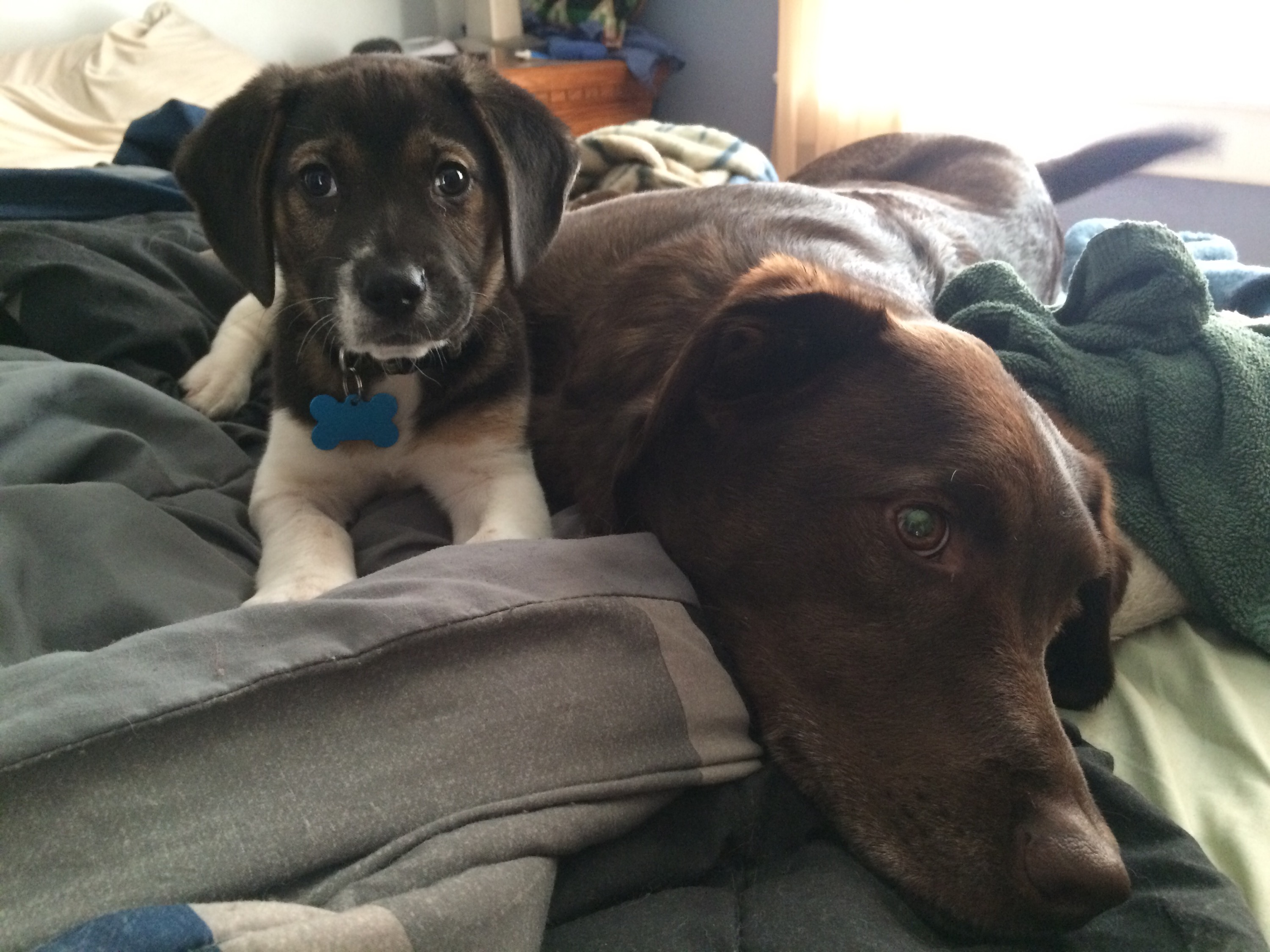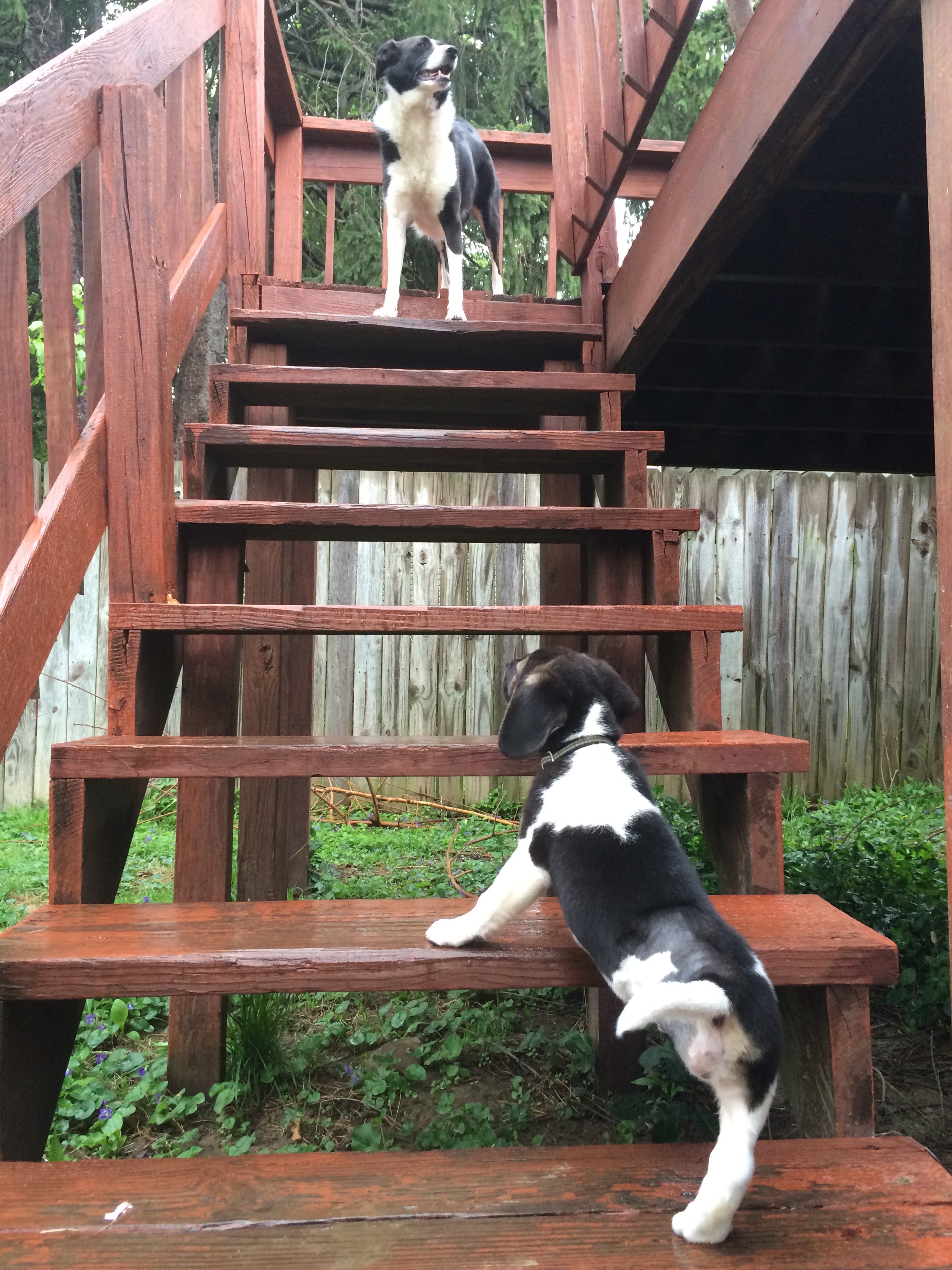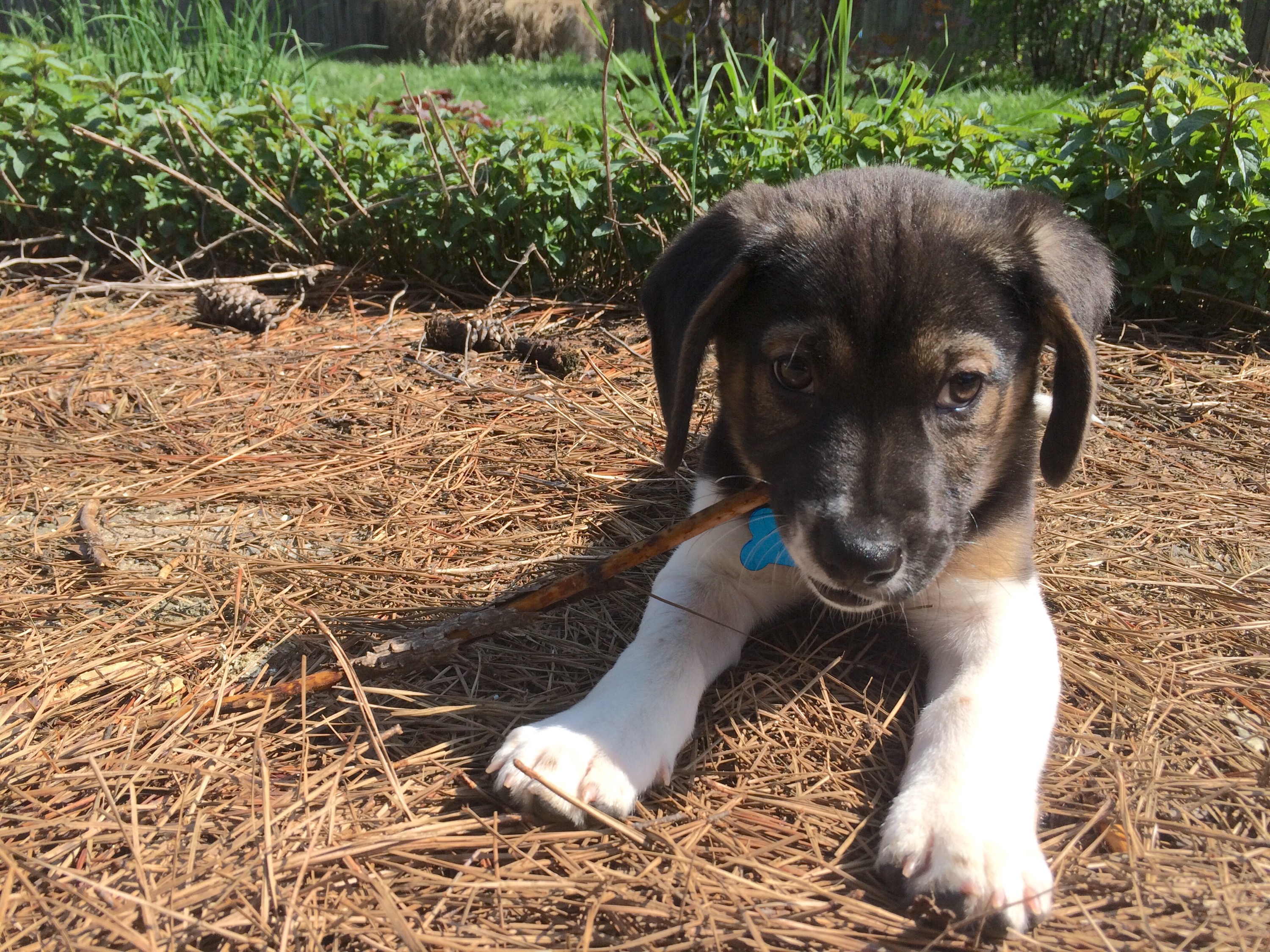 And of course here are some new pictures of me (without the puppy!)
This is me sunning. It is one of my favorite things to do, bask in the sunshine.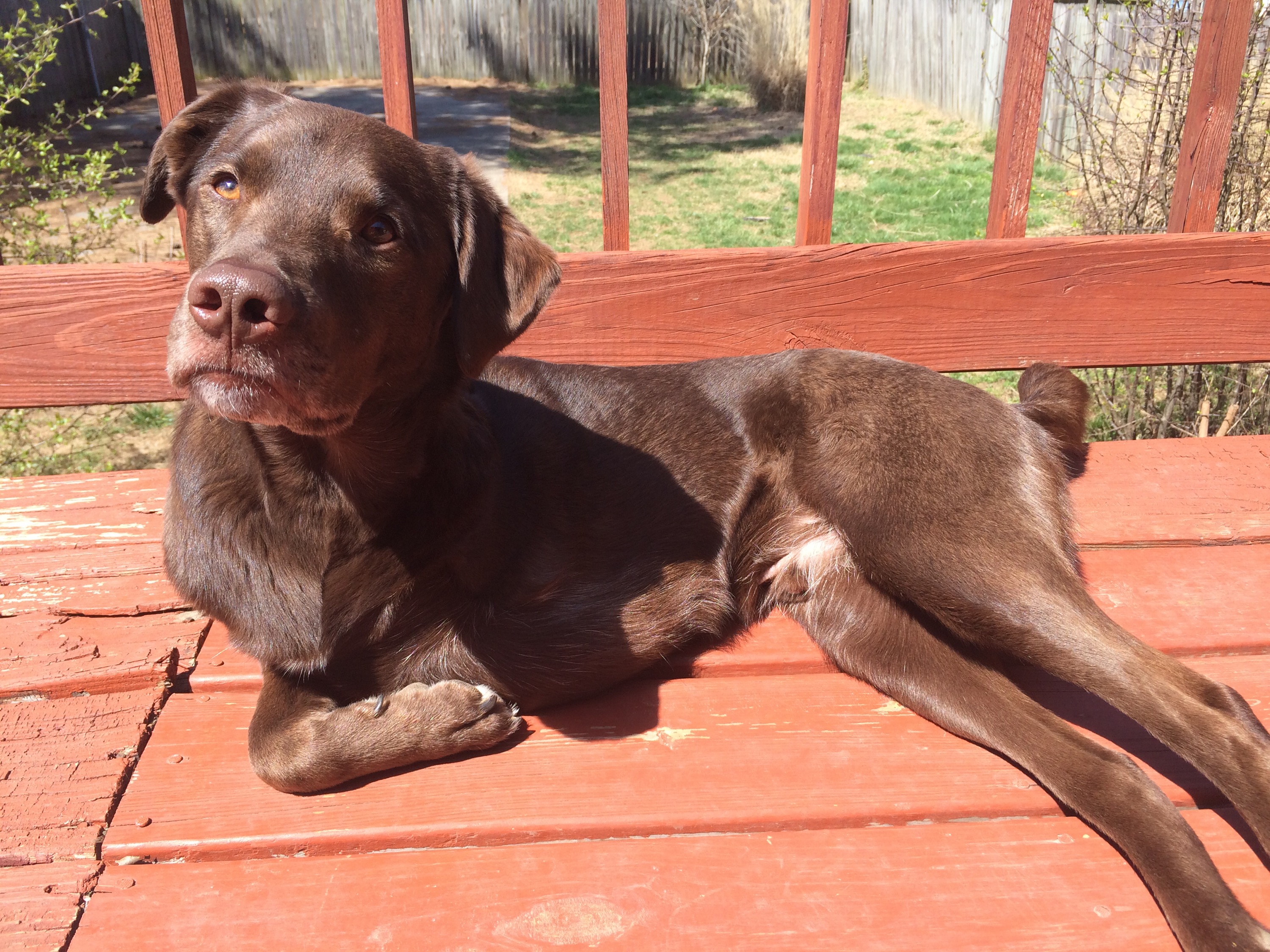 Mom calls these my model shots.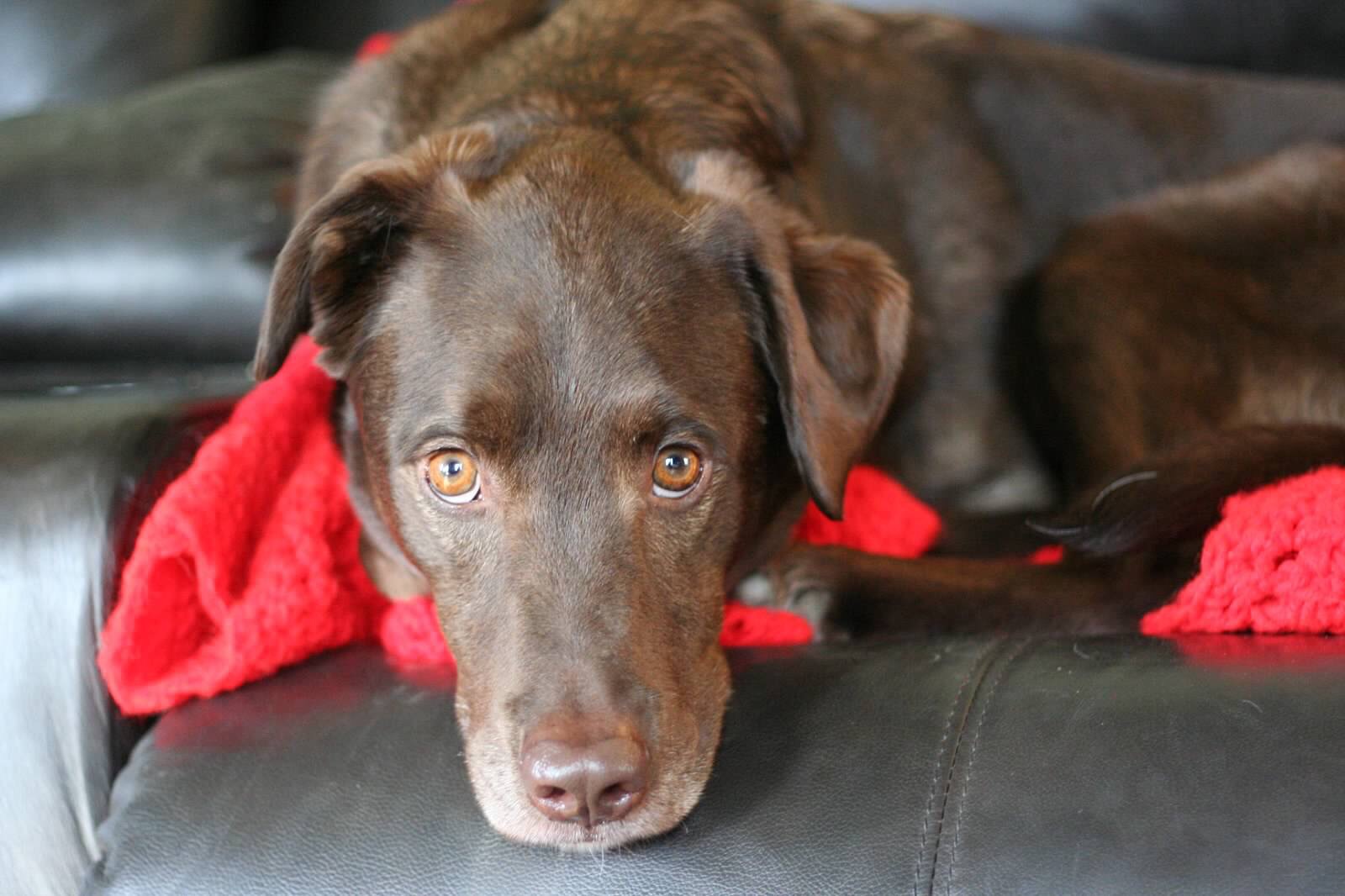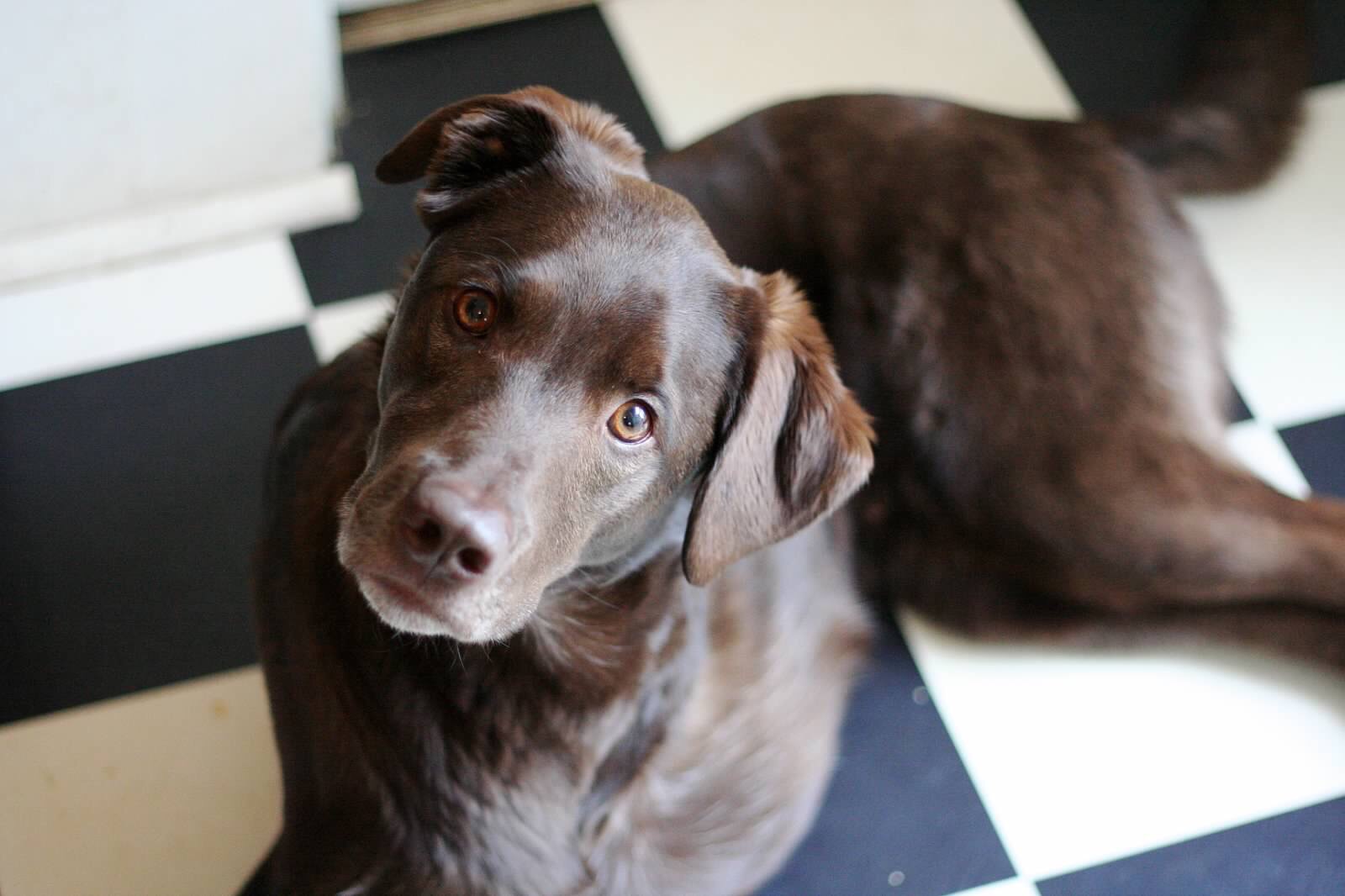 This is my drive-thru face. Mom gets coffee and I get a biscuit! Sometimes two! Who could resist.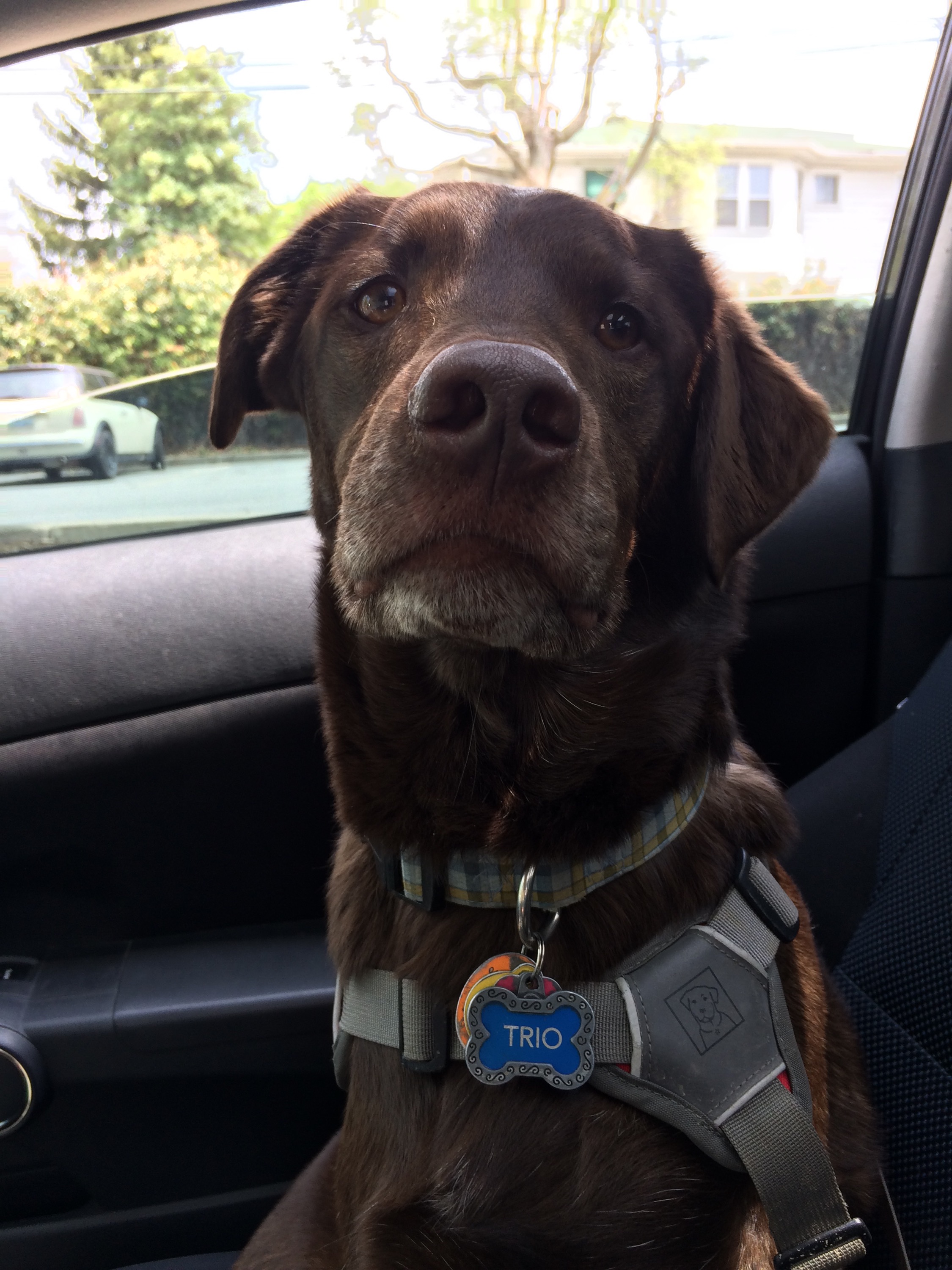 And this is my mischievous face. I got into some art supplies at mom's work. Don't worry it was just corn starch!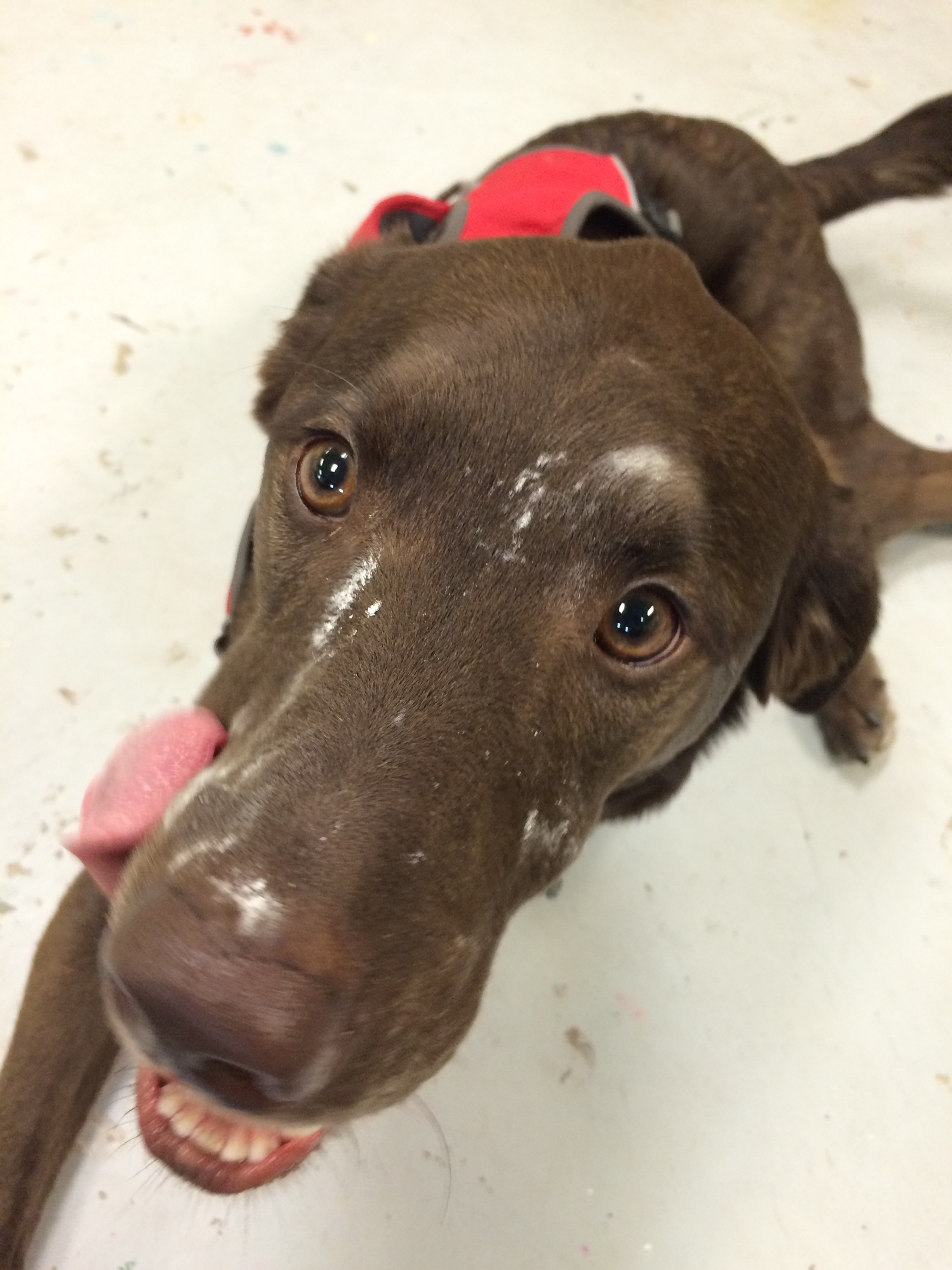 And lastly here is a little fun for you all. Mom got some lenses for her phone. This one is called the fisheye. I think she had too much fun with it.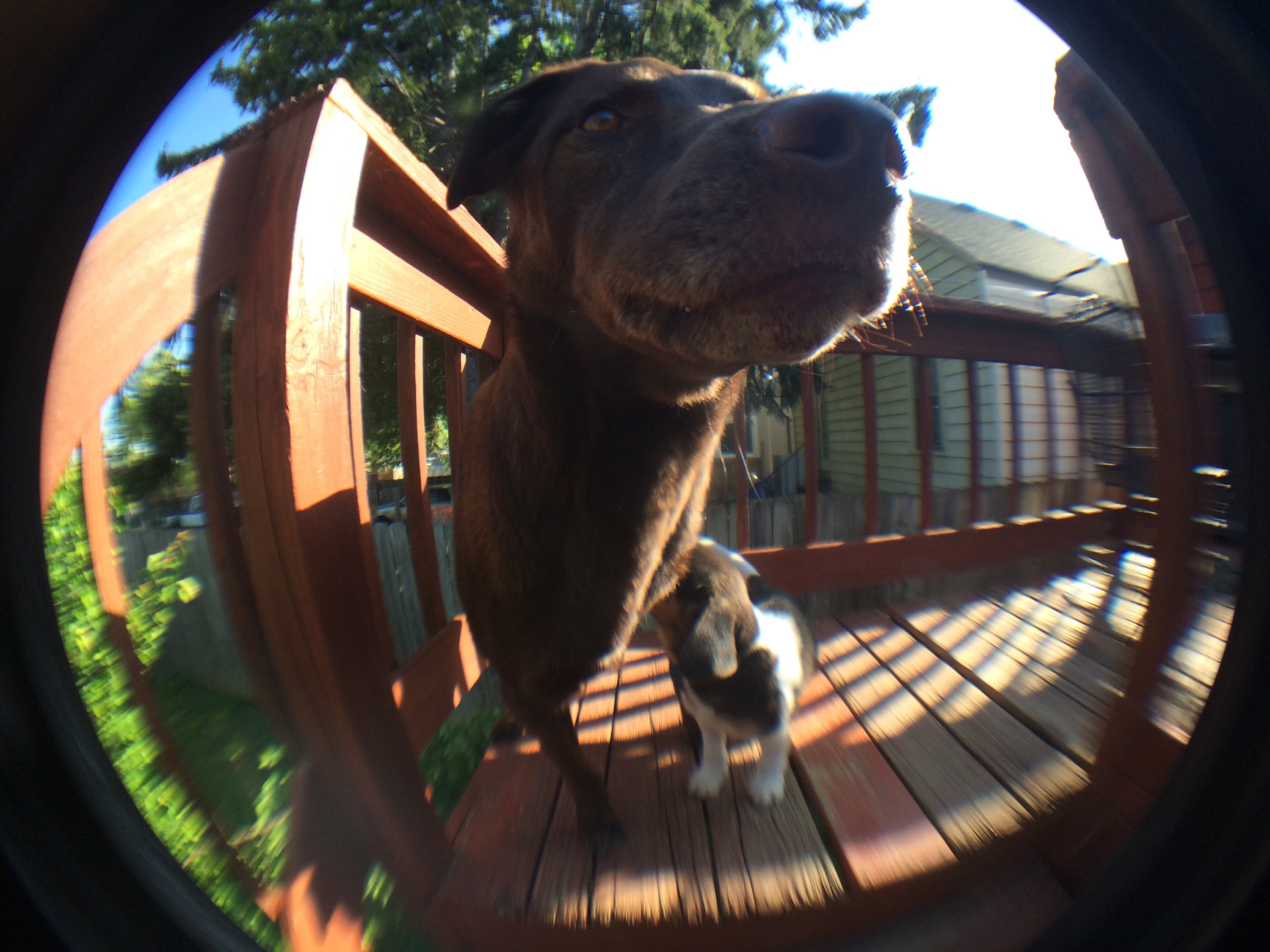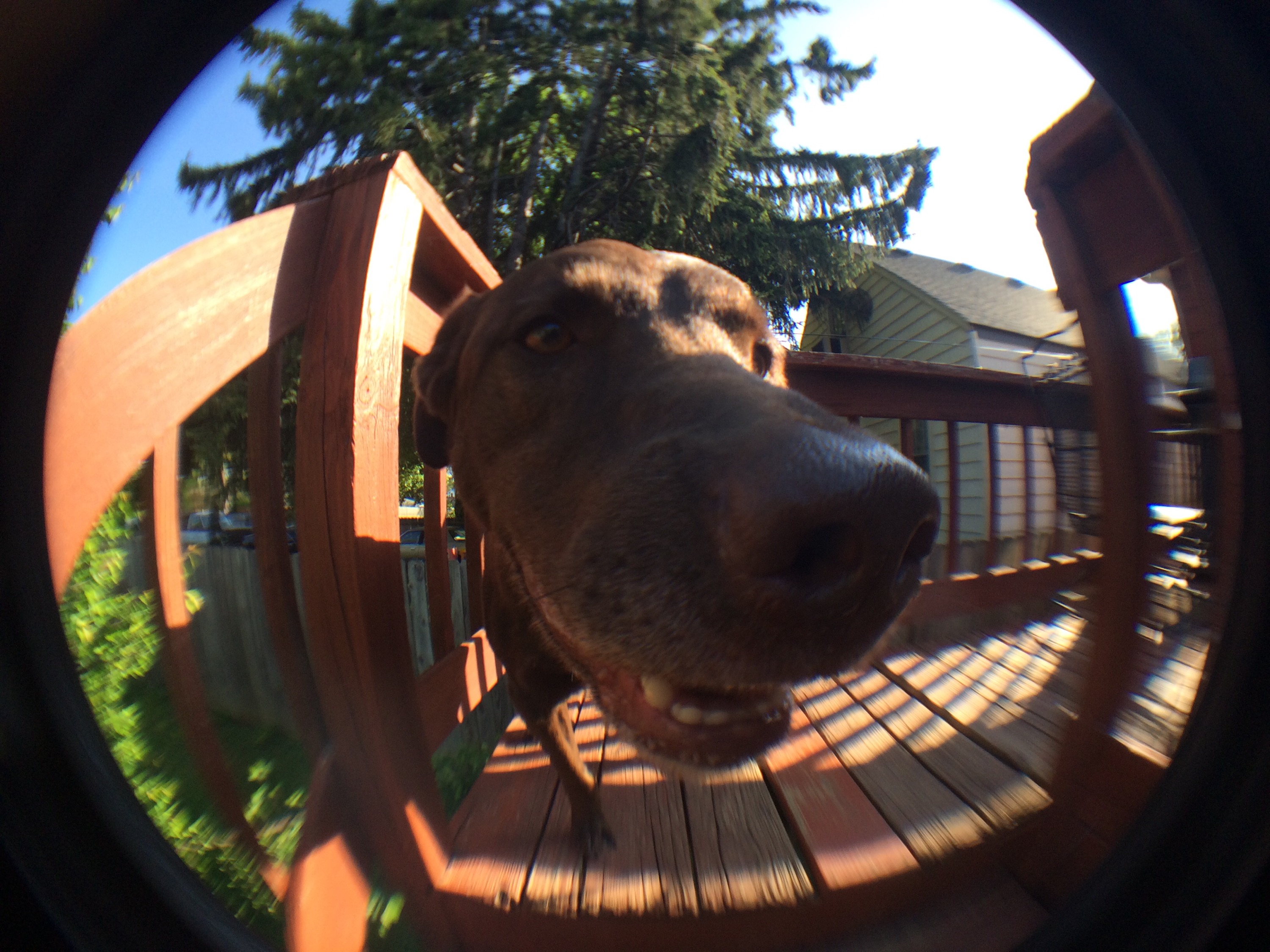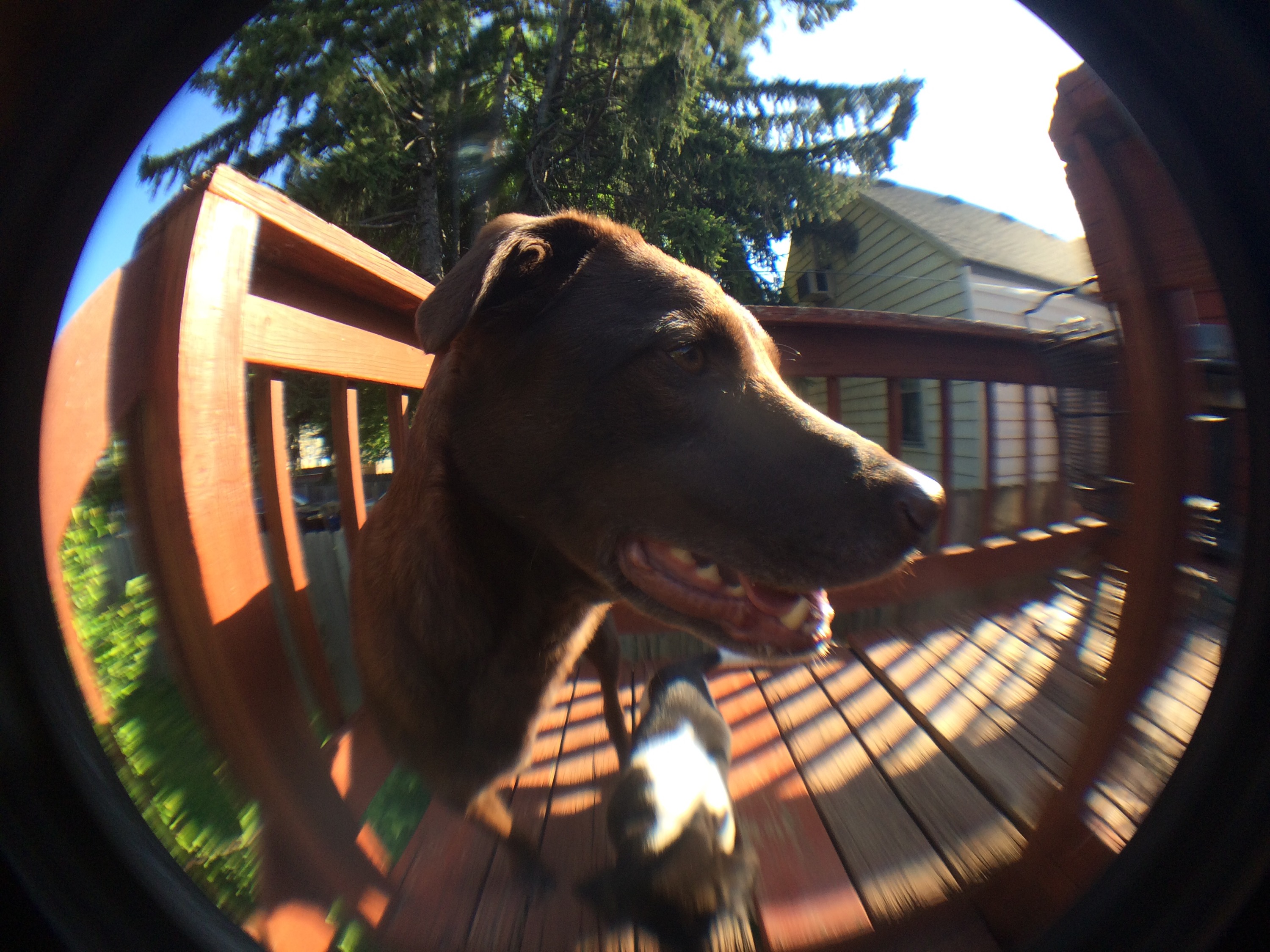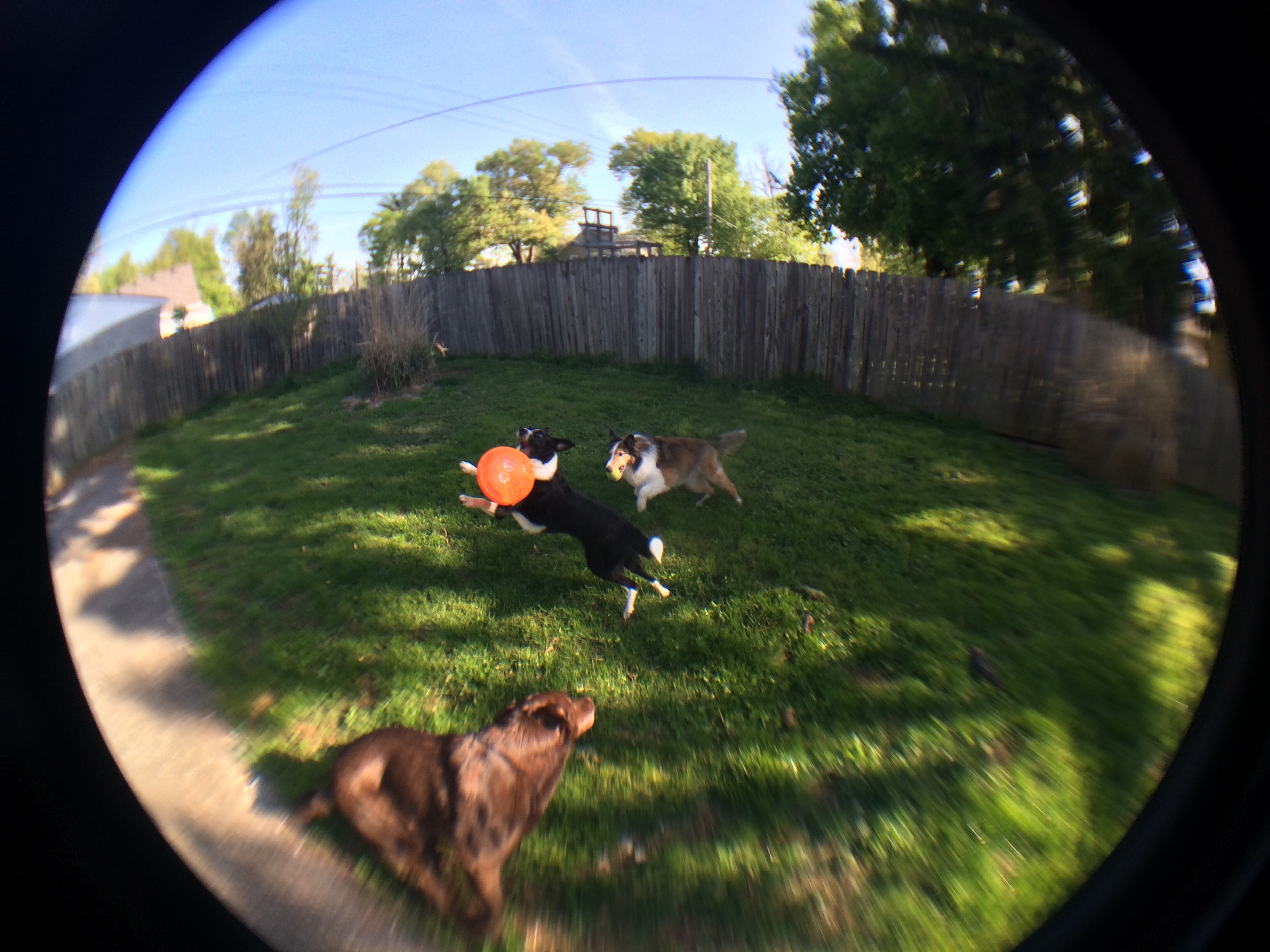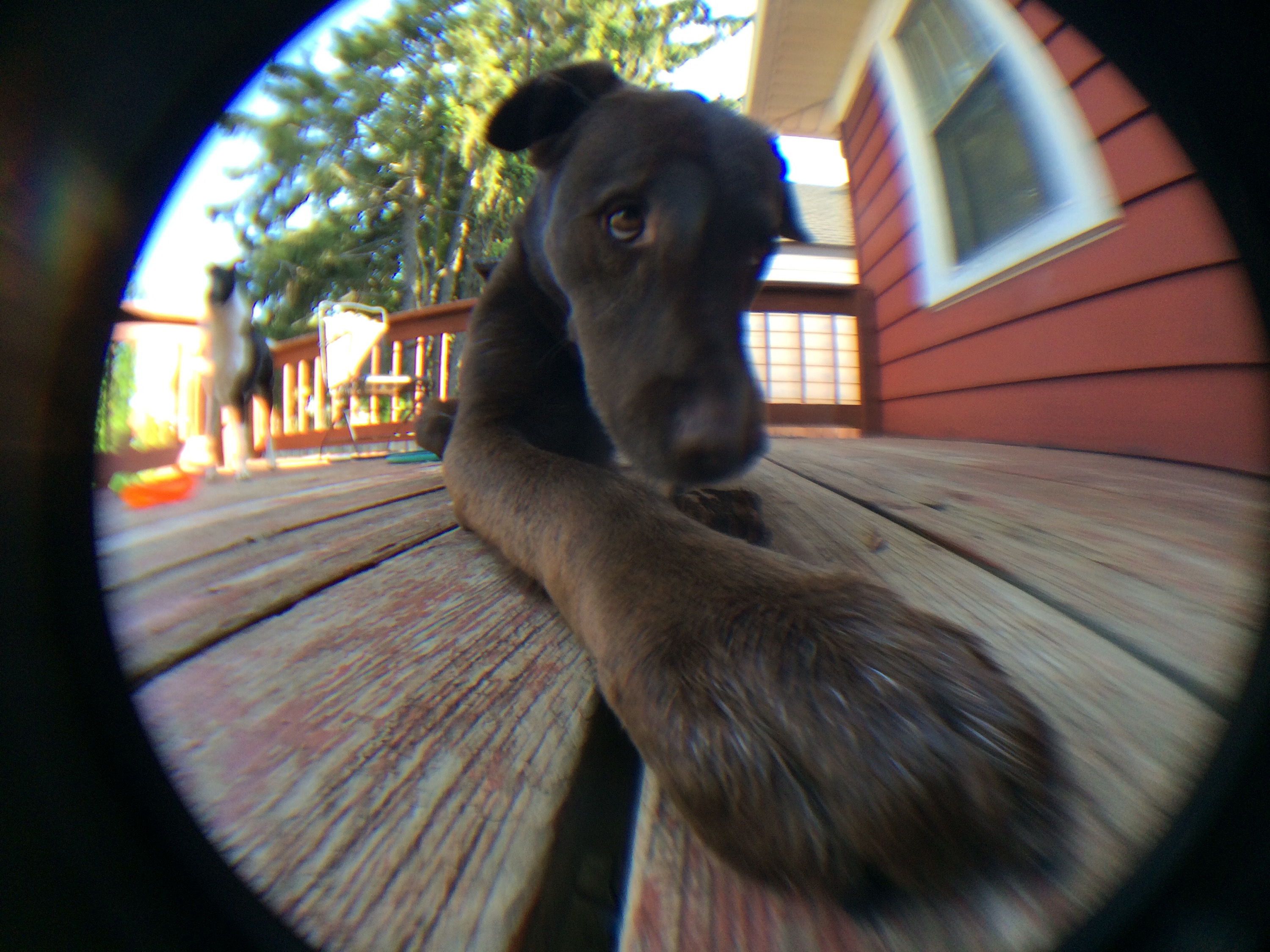 That last picture is what mom calls the big paw. I am sure you other tripawds might be familiar but it is a lot bigger than my back paws.
3 Responses to "Tripawd cousin"
bcullom Says:
April 30th, 2015 at 12:00 am

What absolutely wonderful pics these are! They make my heart melt! Welcome little Tuck, I can definitely see why you are a foster failure! Such a cutie! Oreo, you are a great mentor for the little guy, he will get the hang of things in no time……!!

Best wishes to you all,
Bonnie, Angel Polly, and new crew

Codie Rae Says:
April 30th, 2015 at 1:27 am

What a cutie patootie cousin you have Trio! And you are looking mighty fine yourself 🙂 Thanks for sharing all the great pix and fun!

xoxo,
Codie Rae and the OP

4myty Says:
April 30th, 2015 at 1:55 am

You are both adorable! Yep, I would have been a foster failure with Tuck also. Wonderful pictures!
Leave a Reply